Choosing to be an international student could greatly expand your educational opportunities. Foreign universities in the United States, United Kingdom or Australia have very reputable institutions, and these three countries are home to a large percentage of the best universities in the world.
Studying abroad can help your career open up to multiple possibilities. Employers are increasingly prioritizing graduates who have overseas experience and education in today's global society.
Learning new languages, appreciating other cultures, overcoming the difficulties of living in another country and understanding the world better are all advantages you will enjoy when you decide to study abroad.
All of these qualities are sought by organizations when hiring, and they will only become more important in the future.
Many students study abroad in order to get a better education than they could receive in their home country. Studying abroad opens the door to better employment opportunities by improving knowledge, broadening experience, and developing a diverse set of talents that are highly valued around the world. Your chances of landing a well-paying job are always good.
It will teach you to be self-sufficient and self-sufficient. You will meet new people and improve your study skills. You will also learn how to manage your limited financial and other resources. All of these experiences will prepare you for the professional and personal challenges ahead.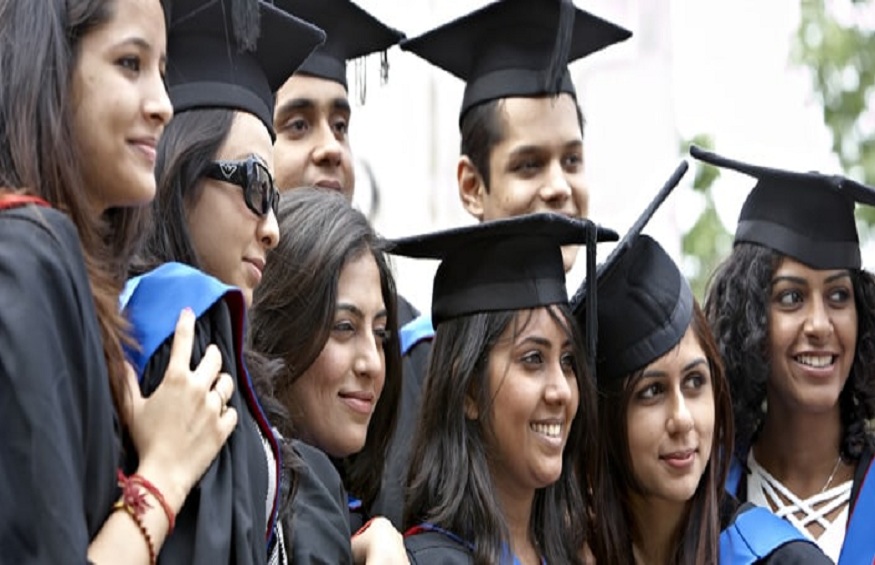 When you study in a foreign country, you have no choice but to communicate in the local language. Your speaking and communication skills would undoubtedly improve as a result of this.
You tend to question things and yourself when you live in an environment that is outside of your comfort zone. It's a fantastic approach to gaining confidence because it teaches you how to survive on your own, even in adverse circumstances.
Going abroad will surely widen your social circle. Because you have connections with people all over the world, you have a good possibility of being exposed to new opportunities.
FIND THE RIGHT COURSE AND COLLEGE WITH THE Y AXIS
Y-Axis helps you get the most out of this huge investment of time and cost with its proven strategy that will help you gain admission into universities in leading  .As a leading study abroad consultant in India, Y-Axis offers free career advice and career planning advice. Our team of advisors helps you choose a study abroad program that suits your career choice. We will help you make an informed decision.
We do not collaborate with universities and are impartial in our recommendations to students. This transparency, coupled with our end-to-end support, makes us the preferred provider for students looking to study abroad. Our Campus-Ready Solution is popular among students and working professionals as a one-stop solution for all their overseas career plans.
FIND THE RIGHT COURSE
Once you have selected the universities/trainings based on geographies or subject, you can see how well they match the criteria you have decided on.
Look for the following information to make an informed comparison between colleges:
Review actual course fees, scholarship opportunities, and funding options as discussed earlier. This is essential for budgeting, whether you need to apply for a loan or explore other options. Look at the scholarship options in the countries you have selected.
You should also consider living expenses in the country.
Universities or colleges are ranked based on the quality of their teaching, research options, and global outlook. A top university will provide you with valuable learning experience. It also means better job prospects.
When you choose to study abroad, you will need to apply for a student visa. Get information on visa requirements and deadlines. You can get this information from the official website of the university and confirm it with the local embassy or consulate.
The ease or difficulty of obtaining a visa, or the process, can be an influential factor in choosing a country to study.
Review the admission requirements for the country in which you wish to study. Check if you need to take additional exams such as GMAT, SAT or GRE for the course or if you need to qualify with English proficiency tests.
CHOOSE YOUR COUNTRY
Students wishing to study abroad must follow a well-structured plan for admission to a course in a country of their choice. The first step is to decide which course they want to study. The second step is to review the eligibility requirements for the program, which includes visa and immigration requirements. This also includes passing the mandatory admission tests.
The next step is to choose your study abroad destination.
Students will also need to consider student visa requirements, immigration policies, and post-study career options when choosing their study abroad destination.