Registering for distance learning in a French higher education institution is currently the best way to get closer to the campus of the institution that will welcome you for the year 2020/2021 if you cannot come to France due to of the epidemic situation in your country. The "My distance learning" catalog   allows you to search for an  online diploma course that will be  100% distance learning or a hybrid course  (distance learning and on-site).
The Inter university Federation for Distance Education is an association recognized by the Ministry of Higher Education, Research and Innovation. Its aim is to unite in a network the universities which have developed distance and online education. You can find the training that interests you by searching by field, discipline or diploma .
For example, the CNAM (National Conservatory of Arts and Crafts) provides nearly 500 courses accessible remotely through its PLEI@D platform . The CIEP – International Center for Pedagogical Studies, the CNED – National Center for Distance Studies, the network of Greta – Groups of Establishments for adult training (with the e-Greta platform) are also developing their open training courses from a distance.
The Thematic Digital Universities (UNT) were created in 2005 by the Ministry of Higher Education and Research. They are organized within 8 fields: basic sciences with UNISCIEL , legal and political sciences with UNJF , health and sport with UNESS , environment and sustainable development with UVED , economics and management with AUNEGE , the humanities and the arts with UOH , the engineering sciences and technology with UNIT , and University Institutes of Technology with IUTenligne .
The UNTs do not issue diplomas but offer more than 34,000 digital educational resources of different types  : videos, exercises, complete course with lessons and quizzes, MOOCs, etc
The UNTs have come together in a common portal: The Digital University . They also supply a common video library: Canal U , the digital video library for higher education and research, where conferences, seminars, documentaries and educational clips are accessible free of charge and online .
All the resources offered by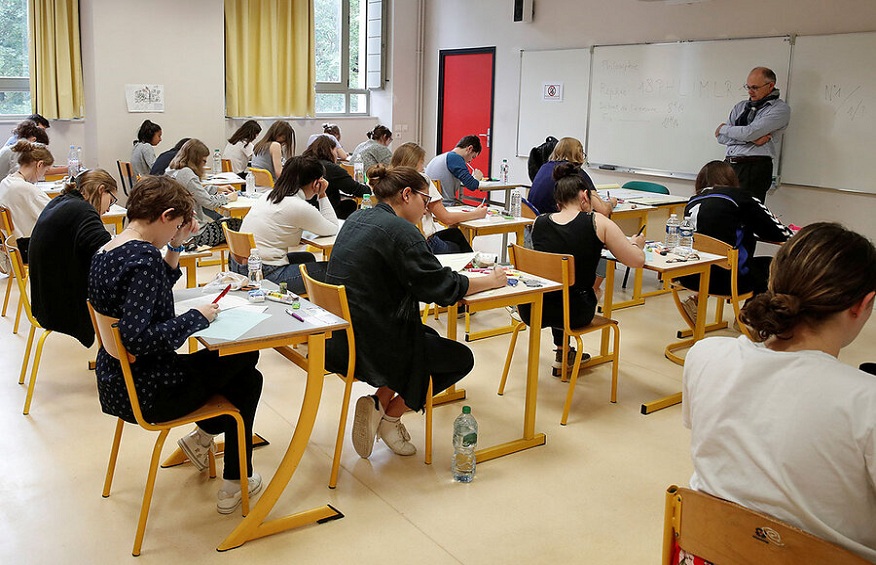 the Thematic Digital Universities are accessible from the catalog of self-training resources of the Ministry of Higher Education, Research and Innovation .
AUF French-speaking University Agency
The Agence Universitaire de la Francophonie has encouraged the development of online (MOOC) and distance (FOAD) training for higher education establishments in French-speaking countries. Its network offers more than 100 diplomas (from bachelor's to master's 2) and a wide range of online courses open to all. You can find them on the AUF website dedicated to FOAD and MOOC .
idnine auf
In collaboration with the University of Valenciennes (France) and La Teluq (Quebec), the AUF has created a meta-portal called IDNEUF – Initiative for the Digital Development of Francophone University Space . which are shared, on a voluntary basis, by members of the French-speaking university community.
The digital campus of the Collège de France offers open and free access to more than 10,000 online contents , which reflect the diversity of high-level scientific teaching provided there by full or guest professors, all of whom are internationally renowned. These courses are not graduate.
A variety of audiovisual content and publications are offered, including inaugural lectures, annual lectures by professors, seminars, symposiums and conferences.
Media such as France Culture , RFI and TV5 Monde broadcast courses, carry out interviews with professors, and present news about lessons at the Collège de France.
You will be able to enrich your vocabulary and your grammatical knowledge but also better understand French-speaking cultures; all with varied, interactive and multilingual exercises. TV5 Monde also offers webdocs, games, workshops, challenges and tests on its  Parlons français, c'est facile platform .
RFI Savoirs , the French-speaking radio channel, offers you exercises, files and programs to learn and teach French.
The French Association for Adult Education offers MOOCs, including one dedicated to FLE-French as a Foreign Language to provide beginners with the first basics of the French language.
Visit the alliance site near you to find out more.
PREPARATION FOR STUDIES IN FRANCE
With the FILIPE e-learning program , you can prepare and facilitate your scientific and technological studies in France. It is a linguistic , intercultural and scientific preparation  for non-French-speaking students for their further study in France after their bachelor's degree.
THE IMPROVEMENT OF FRENCH TEACHERS
Self-train thanks to the webinars of the Franc Parler site , the site for French teachers and RFI Savoirs , the French-speaking radio channel.