Attending an online nursing class sure has its perks; flexibility, convenience, and networking being amongst them. However, there are just as many causes of failure. Statistics reveal that majority of nursing students who are not fully invested in their online programs end up extremely stressed and drop their courses for simpler ones.
Without a doubt, nursing is a promising career. Some fields are more saturated than others with psychiatric and mental health care among those with very few practitioners. According to the American Association of Nurse Practitioners, only 4.7% of licensed NPs are certified as mental health practitioners.
As a result, there's a huge gap to be filled and PMHNP programs online are critical to equipping nurses with the necessary skills to conduct mental health assessments and psychotherapy sessions. The course improves competency in prescribing and monitoring treatment plans for different mental disorders as well as substance abuse.
If you're planning to improve your career prospects in nursing, a less saturated field is something to consider. This write-up will look at how to get the most out of online learning and improve your chance of finding a career in nursing.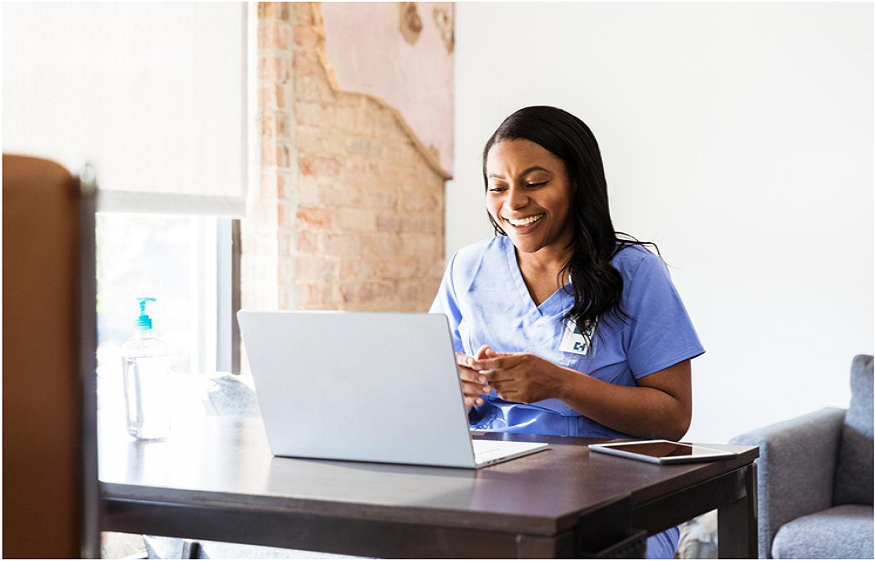 Have an accountability partner
Truth be told, it is difficult to slack off when you know someone else is watching. An accountability partner will help keep you on track and motivate you to get more productive.
They can also help you set achievable goals and ensure that you attain them.
Designate a study place 
Online learning has made it easy for students to study abroad from their bedrooms. However, to sharpen your mind and improve productivity, you need to have a designated study area. A space that's free of distractions to help you switch to study mode as soon as you sit will ease the learning experience.
Keep personal goals
Personal goals are a source of motivation for your short-term and long-term visions. They can be a form of self-accountability and help in defining your priorities.
With clearly set out goals, you will be able to cut out distractions and maximize your time on your resources and gain knowledge.
Use your instructors as mentors
It is inevitable to get stuck with schoolwork occasionally. It happens and it's okay. Luckily, having your trainers as mentors is beneficial as they understand the cumbersome nursing curriculum and know how to best base their support.
Call it teaching from experience, your trainer will know how you can simplify things to avoid feeling overwhelmed and when to ask for more grit.
Join an online community
Engaging with people from your background may be all the motivation you need to keep going. With the increase in online courses, most learning institutions provide platforms for students to interact. Take advantage of hangouts and online communities made available to learn a thing or two from your peers and practicing nurses as well.
Participate in online discussions
Active participation in online channels enables you to connect and learn from your peers. Do not shun raising a comment or correcting a fellow student as this is how you sharpen your skills, gain more knowledge and build confidence.
Remember self-care is self-preservation
It is vital to take care of your physical and mental health to ensure you remain productive all through your coursework. This is not self-indulgence but rather a form of recharging your batteries.