Are you seeking reviews to determine whether Simplilearn is the best online learning environment? Is Simplilearn good? Go through this article to learn the pros and cons of Simplilearn to get your answer.
Learn what Simplilearn is, its benefits, and its drawbacks to better decide if it's the best online educational platform for you.
A quick overview of Simplilearn
Simplilearn is a popular and globally-recognized online certification provider that helps graduates and working professionals advance their knowledge in their respective fields of study and environment.
Organizations like Hubspot and Google support this platform. It is partnered with over 40 certified international entities like IASSC or Exin.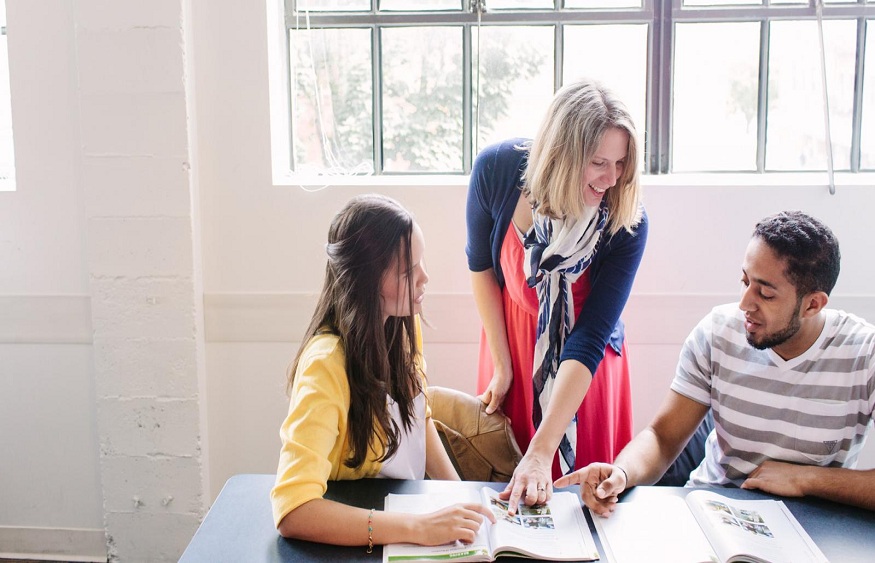 Simplilearn makes it feasible for people to enroll in programs that are accredited and widely recognized by potential employers. And if you decide to cancel your course registration after paying for it, there is a seven-day money return guarantee.
Who should use this platform?
Individuals who want to learn new technologies and business skills should consider using Simplilearn.
However, it is the best option for working professionals who wish to 'upskill' or broaden their knowledge and abilities in their area of employment.
Doing well in academics in one of the Simplilearn courses will help you gain knowledge that will boost your career. So, from graduates to working professionals, everyone can use this platform.
Are Simplilearn Certification courses worthwhile?
Simplilearn has emerged as one of India's leading online course and bootcamp providers, providing the best PGP, live, and master's training in the market.
Not only does all its diplomas come with accreditation, but it also has support and endorsement from some of the world's leading organizations and institutions.
The answer to 'Is Simplilearn good or worthwhile?' depends on the objectives and needs of the learner. However, after examining the pros and cons of Simplilearn, you can better decide if it's worthwhile.
Want to come across a real-life example of how Simplilearn can be worthwhile for your career growth? Check this video: https://www.youtube.com/embed/ouYbz9z59pE.
Pros and Cons of Simplilearn
Pros
Cons
●        Top-notch quality courses

●        Dependable customer support

●        Accredited and globally-recognized certifications

●        Flexible classes and global exposure

●        Placement assistance for most courses

●        Limited variety of courses

●        Most courses have high fees
Pros:
IT and Business-Oriented Courses
You can choose from a few different kinds of courses when you visit the official Simplilearn website. These categories consist of the following:
Project Management
Cloud Computing
Business and Leadership
Agile and Scrum
Digital Marketing
Big Data
Data Science and AI
Cyber Security
DevOps
Software Development
IT Service and Architecture
Quality Management
You'll observe that most of these subjects have just one thing in common: they all include IT or Information Technology.
According to the online user reviews on Simplilearn, it's clear that most of them used the online platform along with a paid subscription to increase their expertise, skills, and knowledge in the subject of IT, regardless of the specifics.
Naturally, the term "IT" alludes to a wider range of expertise than merely web or software development. Also, there are online courses available for various professions that significantly rely on IT, like, say, digital marketing.
Top-Notch Quality Certification Courses
The fact that the certification courses' quality is really held to a benchmark standard seems to be one of Simplilearn's major compliments from its users.
This is significant! Simplilearn users think it's an excellent location to pick up new skills (or hone your existing ones), especially if you want to increase your chances of getting a good job.
That's because not every online educational platform offers top-notch quality, career-boosting courses that make this remarkable.
Accredited & Approved Certifications
After completing a course, many top-tier online learning platforms award certifications to their participants. However, in most cases, these credentials are infrequently recognized.
What does 'accredited' mean in a certification? When you complete a course and earn an accredited certification, it implies that a trustworthy and prestigious institution supports the course and (in a sense) attests to the knowledge you gained while taking it.
Conversely, unaccredited certificates are of less value during a job interview. However, this is not the case with Simplilearn. The platform boasts of providing globally and widely recognized accredited certifications for their courses.
Simplilearn assures their platform users that the course material is of the highest caliber and that they will actually get the opportunity to find employment once they have completed their studies, making it a fantastic offer for them.
Responsive & Dependable Customer Support
Even though customer support is something often missed while looking at user reviews for Simplilearn, it is definitely worthwhile mentioning and applauding!
Customer assistance is consistently regarded as one of any industry's trickiest and most annoying components, and e-learning platforms are no different.
Existing Simplilearn users claim that the platform offers excellent customer service. The support staff is really helpful, and you may contact them via phone or live chat if the situation requires it.
Cons:
Lack of Instructor-Led Option In All Programs
A significant drawback of this online learning platform is that not all of its courses come with an instructor-led option.
This is useful for people preferring face-to-face interaction with a professional rather than depending entirely on self-study resources offered by the site itself while completing an online certification course.
Difficulty In Monitoring Progress Throughout Different Modules
Also, since several students are enrolled in numerous programs simultaneously, it may be challenging for the platform to monitor their progress throughout various modules within every interaction class.
Is Simplilearn Good?
Yes, Simplilearn is worthwhile investing in as it provides a variety of cutting-edge courses that will help you advance your career. Its course teachers and trainers are exceptionally skilled at explaining topics and advising learners on how to get ready for certification tests.
Additionally, Simplilearn provides a placement assistance training program to help certified students find suitable employment. Through this program, credentialed learners can get assistance with career mentoring, resume writing, and interview preparation.
Overall, it is the finest location for students wishing to expand their minds and advance their tech careers.