Do you love using logic, inductive, and deductive reasoning to solve problems and work your way through puzzles?  In that case, a master's in applied statistics could be an excellent way to further your career and enter the job market. Applied statistics is relevant in many different roles, fields, and applications and is becoming a more important skill set and study every year.
If you have never considered pursuing applied statistics, you might feel uncertain or overwhelmed at the prospect of jumping straight in. So, we have broken down the field, the degree and how you can apply for such a degree in your career.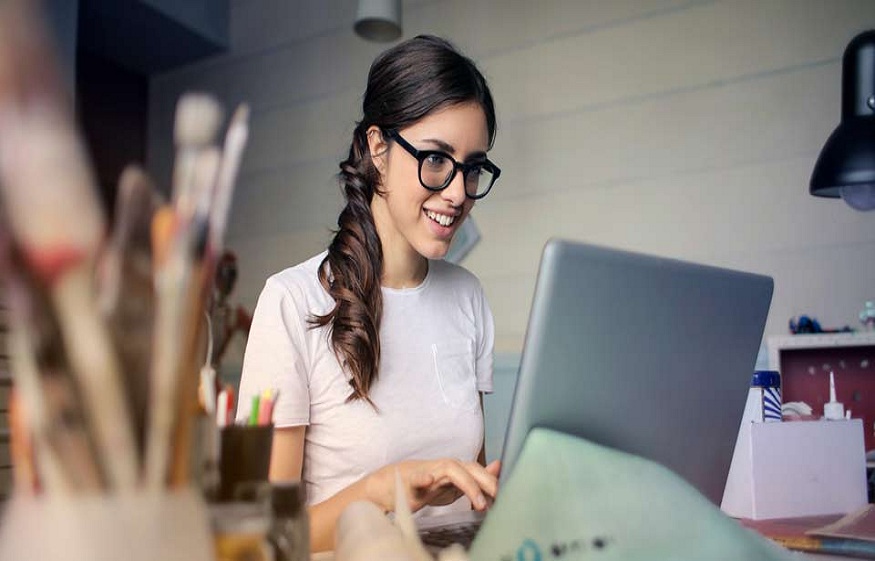 Skills needed to succeed in applied statistics roles 
There are several different skill sets that individuals working in applied statistics typically have. Most professionals have solid logic skills and an aptitude for inductive and deductive reasoning. Inductive reasoning involves drawing conclusions by going from the specific to the general, and deductive reasoning involves drawing conclusions based on previously known facts.
Applied statistics is very numerically focused, so successful individuals usually have a knack for quantitative analysis and problem-solving. Individuals who get excited about working with data and predictive modeling tools are also good fits for working in applied statistics. There are many skills and interests that drive people toward applied statistics, including an interest in collecting and organizing data, a natural curiosity, and a love of problem and puzzle-solving.
Aside from these skills, individuals can use applied statistics in many fields and follow their passions. Applied statistics is used in nearly every sector, including sports, environmental management, business, economics, and politics. Whether you want to help a business scale up, fight climate change, or optimize performance in professional sports, you can use applied statistics.
Career options for graduates 
As applied statistics are used in many different industries and sectors, graduates have various career opportunities. The career prospects also seem to be growing for statisticians – the Bureau of Labor Statistics has projected that there will be an employment growth rate for statisticians of 30% between the years 2018 and 2028. This is undoubtedly an optimistic outlook for statisticians and presents much better options than many other career paths.
There are several other benefits to a career in applied statistics besides job security and demand. One of those benefits is the flexibility that such a career offers. As so many fields and job types require experience with statistics, statisticians enjoy much more flexibility than those in other jobs.
A few of the roles typically requiring statistics experience include biostatistician, actuary, IT roles, database managers, financial analysts, operations researchers, and information security analysts. As you can probably tell from reading these job titles, many jobs are great jumping-off points to other careers or for climbing the corporate ladder in your chosen field.
Requirements for enrolment
Every school or university will have its requirements for entry into an applied statistics program. However, nearly all programs will require you to have completed a bachelor's degree or equivalent and to have university-level experience in subject areas such as algebra, statistics, and calculus.
These courses provide a vital base layer foundation for learning about the more complex aspects of applied statistics which will be essential for succeeding in the program. That does not mean that you cannot pursue a master's in applied statistics if you did not take these courses; you will just need to take a few community college courses in the topics beforehand to develop a grounding in the subject.
Students who graduated a while ago can also refresh their memories by taking community college math courses. As the coursework during the study will teach students how to analyze and interpret data, they must be already familiar with the mathematical basics used to do the coursework.
Anyone with concerns about their prior experience or education level should reach out to the recruitment team at the university of their choice to better understand where they might have gaps in their education and how they can fill those gaps in the easiest and most cost-effective way possible.
Types of programs available
Once you have decided that you do want to pursue a master's in applied statistics, you should carefully consider what type of program you are interested in using. The three most popular program types are in-person, online, and hybrid, with in-person and online learning elements.
While some people prefer in-person learning, more and more are finding that online and hybrid learning can help them to meet their professional and personal goals. Distance learning like that offered in the Masters in Applied Statistics program at MTU is beneficial for master's degrees and returning students as it allows for much greater flexibility than learning in a traditional classroom setting. Instead, students studying at MTU can learn at their own pace and terms, which is very useful if you are also working or raising a family.
If you have never tried online or hybrid learning before, you may want to do a little research before selecting such a course and to determine whether distance learning is for you. One of the best ways to learn more about what distance learning is like for a particular course is to contact the school and ask for additional information or resources – most schools will have a dedicated recruitment team, and someone will likely be able to assist.
If you are ready to pursue a master's degree in applied statistics, get in touch with the school of your choice today and learn more about how to take the next steps. This course of study can benefit your employment prospects and open new doors for your career, so it is undoubtedly a good investment.